PRODUCT INFORMATION
Specifications/Dimensions
CUSTOMER REVIEWS
Q & A
PRODUCT INFORMATION
The package includes everything you see in the picture:
Anchor Caddie, Cadet MAX

Galvanized 15lb River Rocker Break Away Anchor

Anchor Puller/Buoy Ball Combo

3/8" Solid Braid Nylon Rope, 300' Spool

6' of 5/16" Galvanized/Zinc Chain with Quick Link
Please keep in mind that this package is intended for smaller craft, up to 16'. If you have a bigger boat, please look at our PRO or Original package.
The only thing you will need is the hardware to install your Anchor Caddie to your bow. Due to the many  different types of boats and bow decks, it would be impossible to guess what hardware you will need to install your Anchor Caddie. Don't hesitate to contact us with any questions.
It is highly recommended to use an anti-seize compound on all stainless steel hardware installations.
Specifications/Dimensions
We are working on getting information on this tab, please bear with us.
CUSTOMER REVIEWS
Q & A
Need anchor for a 22 foot jet boat

Hi Carolyn,

Our 25lb anchor would be suited for most conditions for your size of boat. I have an aluminum boat about that size and that is what I use.

This anchor is great for multiple bottom conditions, but may not be the best for soft muddy or sandy bottoms with a very fast current.

Thanks for the question!

Regards,
Paul Anderson

I have a 20 foot aluminum welded walkthrough windshield fishing boat. What weight anchor do I need for the Columbia River?

Hi Don,

First off, the Columbia is a big river and has different conditions in different parts of it. I can tell you what I have and what I use. I have a 19' + 2' of offshore bracket/swim deck, aluminum walk through as well, a Raider Mariner 188, and I use a 25lb anchor with 6' of 5/16" chain added to that, which brings it to a little over 32lbs or so and I stick good in most places.

If I am in a place where I would start slipping with that setup, I add an additional 10' of chain. This keeps me from having to carry a different size anchor if I know I'm going to be in faster water. If you plan on anchoring up by the Cascade Locks in the river choke point, the current is ripping and even adding the extra chain may not hold you, but for the most part, the setup I mentioned will do the trick.

Hope this helps.

Regards,
Paul Anderson
What our customers are saying!
Anchor Caddie is high quality products indeed! Hands down the best customer service I've ever dealt with and the shipping was crazy fast. Paul answered all my questions and made sure to only sell me what I needed for MY boat. I recommend Anchor Caddie to anyone looking for topnotch anchoring systems at a good price!
I had looked for some time for an anchor nest… and it fit the bill perfectly. I have used it many times now and I am really impressed with the setup. Just as impressive was the customer service I received from you on the order…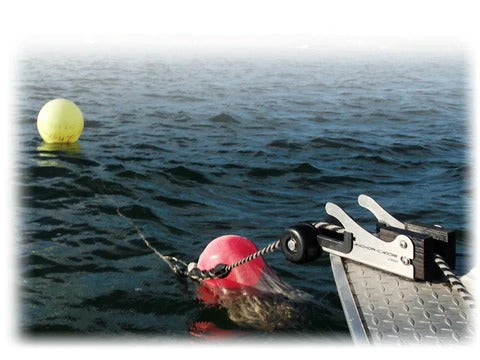 —Rod Ingram, Cornelius, OR
The anchor caddie is an awesome addition for our boat. It makes anchoring a breeze. Love the way it locks in place and allows us to travel rough water without the concern of the anchor banging around in the boat.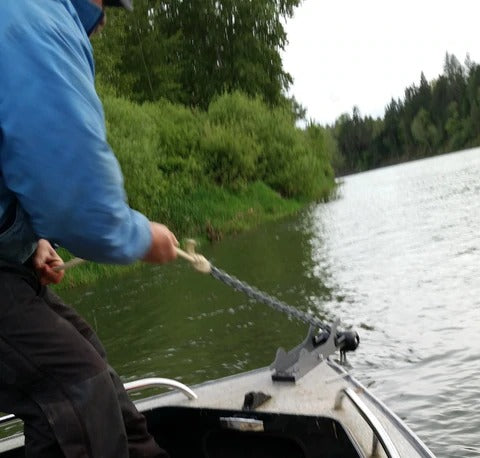 I love it! ...Thanks to Paul, Tom and all the staff at Anderson & Anderson Engineering for making such a great product.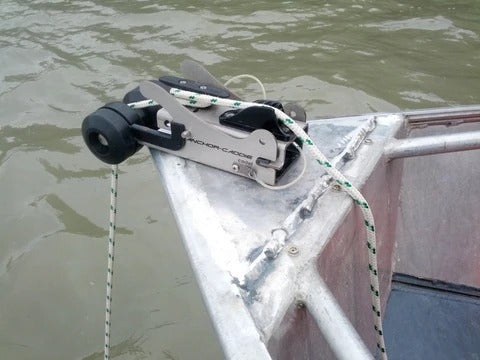 —Ron Hopp, Oregon City, OR