PRODUCT INFORMATION
CUSTOMER REVIEWS
Q & A
PRODUCT INFORMATION
Anchor Caddie Hanes Beefy T-Shirt
If you like your Anchor Caddie products and want to go the extra step and show it, or just need a new t-shirt, these shirts are only $12.95 each!
We don't make a living off of selling t-shirts and just want to make sure that folks who want one, don't have to pay $20-$30 just for a dang t-shirt like others are doing. We are only charging the cost to get them made, shipped to us, store and package them.
You are not paying for fancy models, just me in the shirt, sorry ;) and my wife taking the picture! If you are ok with that, order yours today!
Ok, I know that by you wearing them you are advertising for us, but that's just what business do, i.e., Nike, Columbia, etc., but you are not paying the Nike price! If you are ok with that, we appreciate the support, so order yours today if you are up to it!
Q & A
What our customers are saying!
Anchor Caddie is high quality products indeed! Hands down the best customer service I've ever dealt with and the shipping was crazy fast. Paul answered all my questions and made sure to only sell me what I needed for MY boat. I recommend Anchor Caddie to anyone looking for topnotch anchoring systems at a good price!
I had looked for some time for an anchor nest… and it fit the bill perfectly. I have used it many times now and I am really impressed with the setup. Just as impressive was the customer service I received from you on the order…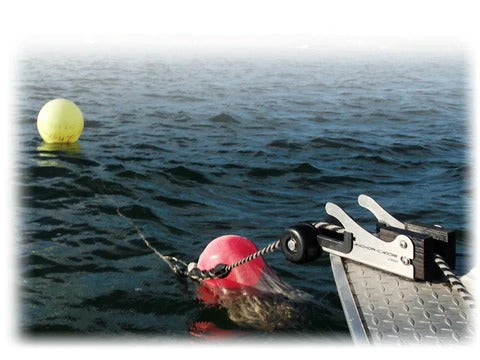 —Rod Ingram, Cornelius, OR
The anchor caddie is an awesome addition for our boat. It makes anchoring a breeze. Love the way it locks in place and allows us to travel rough water without the concern of the anchor banging around in the boat.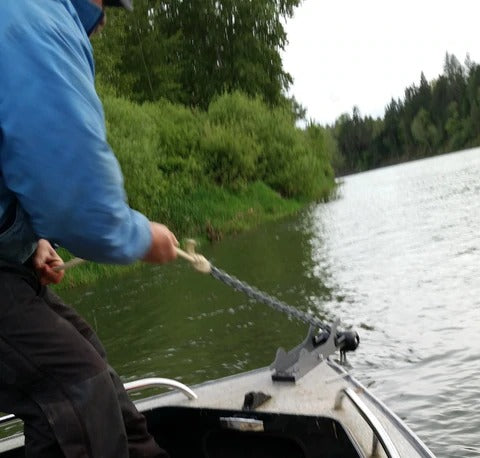 I love it! ...Thanks to Paul, Tom and all the staff at Anderson & Anderson Engineering for making such a great product.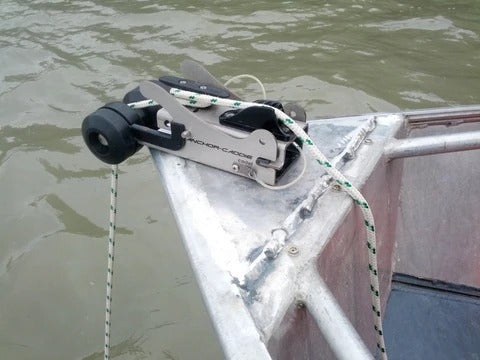 —Ron Hopp, Oregon City, OR