Best Anchor Rope Bag For Your Boat
Posted by ANCHOR-CADDIE.COM STAFF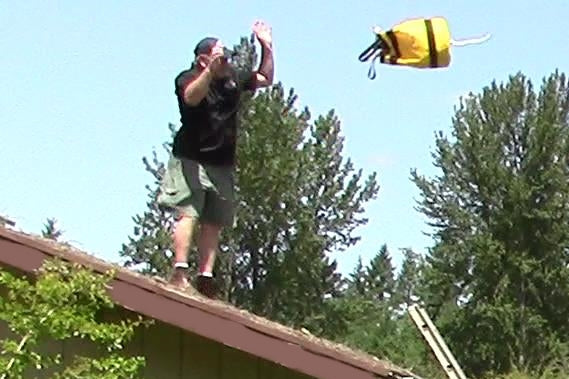 Introduction
When it comes to boating, having the right equipment is crucial for a safe and enjoyable experience. One key item that every boat owner needs is an anchor rope bag. An anchor rope bag helps keep your anchor rope organized, tangle-free, and easily accessible, saving you time and frustration on the water. In this article, we will explore the best anchor rope bags available on the market.
The Anchor Caddie Original Anchor Rope Bag is a top choice for boat owners due to its durability and functionality. It is made from high-quality materials that are resistant to water and UV rays, ensuring longevity even in harsh marine conditions. The bag features a custom cleat, allowing you to store your anchor rope without the worry of the rope paying out when you don't want it to. The reinforced handle straps make it easy to carry, and the reinforced stitching provide extra strength.
If you are looking for a compact and lightweight anchor rope bag, the Drifter Anchor Rope Bag is an excellent option. It is made from durable nylon fabric that is both water-resistant and easy to clean. The bag has a single main compartment that can accommodate anchor ropes of various lengths. The stainless steel d-ring gives you a strong attachment point to hang your bag or attach a carabiner or other clip.
The XL or PRO Deluxe Anchor Rope Bag is designed with convenience and capacity in mind. It features a spacious main compartment with a mesh bottom, allowing water and sand to drain easily. This prevents the accumulation of moisture and keeps your rope dry and free from mildew. The bag also has the capacity for storing additional boating essentials like gloves, shackles, or a small anchor. The sturdy reinforced handles offer versatility in carrying options.
For boat owners who require a no-nonsense anchor rope bag that can withstand rough conditions, the Boat N Tote Anchor Rope Bag is an ideal choice. Made from rugged vinyl-coated polyester, this bag is highly resistant to tears, abrasions, and UV rays. The main compartment can not only hold anchor ropes with ease, but it can also hold almost anything that you can lift and the reinforced stitching ensures durability. The bag also features a water-resistant and comfortable carry handle.
Conclusion
Investing in a high-quality anchor rope bag is essential for every boat owner. It not only keeps your anchor rope organized but also protects it from damage and extends its lifespan. All the above Anchor Rope Bags are all excellent options to consider. Choose the one that best suits your needs and enjoy hassle-free boating adventures!
Collection 2019
Sale 70% Off
Title for image