PRODUCT INFORMATION
CUSTOMER REVIEWS
Q & A
PRODUCT INFORMATION
It slots inside your Anchor-Caddie or Cadet and gives you instant cleat access, both standard and clam cleat. It's slotted on top so you can adjust either cleat to suit your needs.
You can use the front cleat while deploying the anchor to maintain tension, then drop the anchor line into the clam cleat to hold anchor. Or just use the clam cleat while on anchor for a quick release to chase fish or get out of the way of trouble quickly. Just drop the Cleat Bracket into your Anchor-Caddie or Cadet while deploying the anchor and cleat it up. You can also leave the anchor line in the Cleat Bracket while pulling anchor.
And if that wasn't enough, you can also use the pin that came with your Anchor-Caddie to lock the Cleat Bracket down.
If you have the older yellow roller version of the Anchor-Caddie, the pin hole is not in the Anchor-Caddie.
1/8" thick clear grain finish, stainless steel frame construction for a lifetime of use.
CUSTOMER REVIEWS
Q & A
Does the attachment cable come with the cleat bracket or does it need to be ordered separately?

Hi Dan,

Yes, the cable, screw and nut comes with it to attach to your Anchor Caddie.

Thanks for the order!

Regards,
Paul Anderson

Can you leave this on while your 16 lb anchor is in the nest on a cadet, or can it only be installed after the anchor is dropped?

Hi Andrew,

The Cleat Bracket is designed to insert after the anchor is deployed, then removed when you put your anchor back in the Cadet. That being said, I do have a few customers that just set their anchor on top of it and secure it by other means.

You may want to look at the Anchor Caddie PRO, as it has the pivoting cleat built in, https://www.anchor-caddie.com/collections/anchor-nests/products/anchor-caddie-pro

Thanks for the question!

Regards,
Paul

Will this work in other brand of anchor nests or only Anchor Caddie?

Hi Jim,

No, the Cleat Bracket is designed to fit in our Original and Cadet models only, but thanks for your interest in Anchor Caddie and let us konw if you have any more questions!
What our customers are saying!
Anchor Caddie is high quality products indeed! Hands down the best customer service I've ever dealt with and the shipping was crazy fast. Paul answered all my questions and made sure to only sell me what I needed for MY boat. I recommend Anchor Caddie to anyone looking for topnotch anchoring systems at a good price!
I had looked for some time for an anchor nest… and it fit the bill perfectly. I have used it many times now and I am really impressed with the setup. Just as impressive was the customer service I received from you on the order…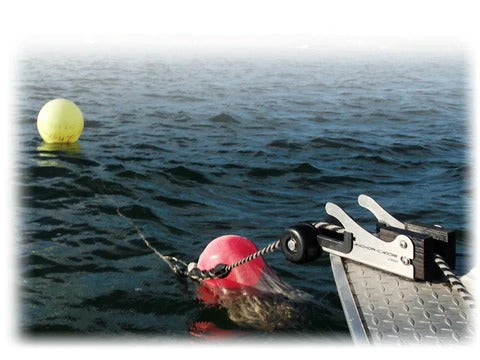 —Rod Ingram, Cornelius, OR
The anchor caddie is an awesome addition for our boat. It makes anchoring a breeze. Love the way it locks in place and allows us to travel rough water without the concern of the anchor banging around in the boat.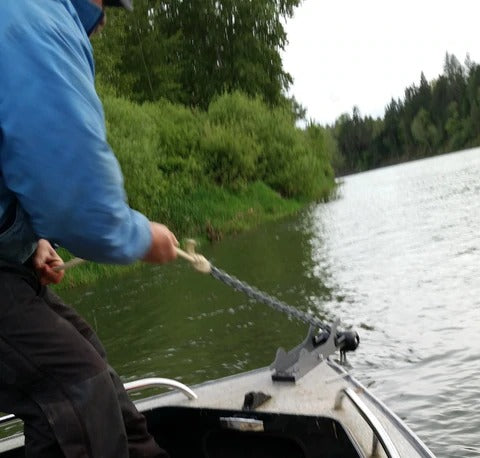 I love it! ...Thanks to Paul, Tom and all the staff at Anderson & Anderson Engineering for making such a great product.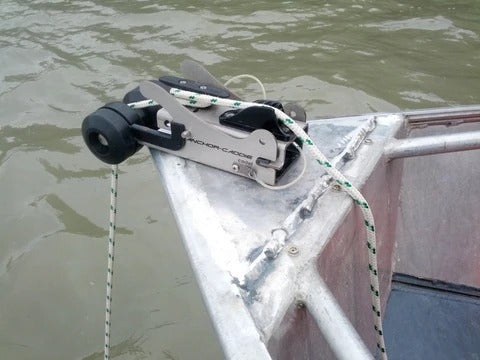 —Ron Hopp, Oregon City, OR