PRODUCT INFORMATION
Videos
CUSTOMER REVIEWS
Q & A
PRODUCT INFORMATION
The Anchor Rope that Stretches
Poly-covered bungee cord stretches from 14' to 50'. Anchor Buddy takes the shock out of your anchor line and makes it much easier to anchor offshore.
New and Improved Design
Patented new design features a protective latex sleeve that replaces external metal rings and results in longer life, improved durability, higher UV resistance, and eliminates risk of boat scratches.
Simply drop anchor about 30' out, proceed to shore, and Anchor Buddy stretches, while your anchor stays set. As you pay out your bow line, Anchor Buddy retracts, anchoring your boat safely offshore. Also works great for anchoring in rough water.
Easy, safe and convenient. For temporary anchoring / mooring only.
Use the Anchor Buddy with our new Beach Spike Anchor to compliment the setup, just select "With Beach Anchor" when adding to cart and save on the package!
CUSTOMER REVIEWS
Q & A
I've been looking for a solution for an anchor marker setup. Something that would stretch with depth and/or a tidal increase and be strong enough to back-pull a stuck anchor. If your anchor buddy was attached to a 55lb delta type anchor, and then to some sort of mooring ball, would it work as an anchor marker, and be strong enough to pull back on if the anchor got stuck under some debris (I realize there would be a practical limit to the amount of force)? Also, if you think this would be a reasonable use, what size float would you think would be required to provide enough buoyancy for the Anchor Buddy to stretch with waves/tide/depth?

Hi Tom,

The Anchor Buddy is rated at 4000 lbs. so assuming your stuck anchor wouldn't require more that that to release, you should be ok.

As far as an anchor marker, I would use the Polyform A3 bouy, which I think is rated to hold about 125lbs under it.

Thanks for your interest.

Regards,
Paul Anderson
What our customers are saying!
Anchor Caddie is high quality products indeed! Hands down the best customer service I've ever dealt with and the shipping was crazy fast. Paul answered all my questions and made sure to only sell me what I needed for MY boat. I recommend Anchor Caddie to anyone looking for topnotch anchoring systems at a good price!
I had looked for some time for an anchor nest… and it fit the bill perfectly. I have used it many times now and I am really impressed with the setup. Just as impressive was the customer service I received from you on the order…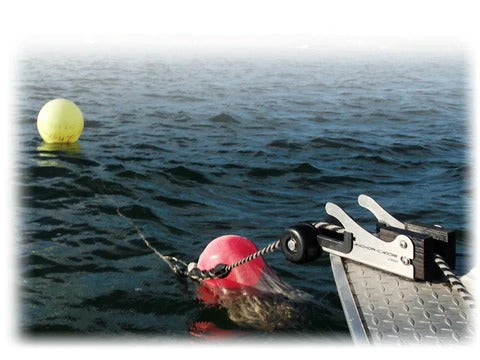 —Rod Ingram, Cornelius, OR
The anchor caddie is an awesome addition for our boat. It makes anchoring a breeze. Love the way it locks in place and allows us to travel rough water without the concern of the anchor banging around in the boat.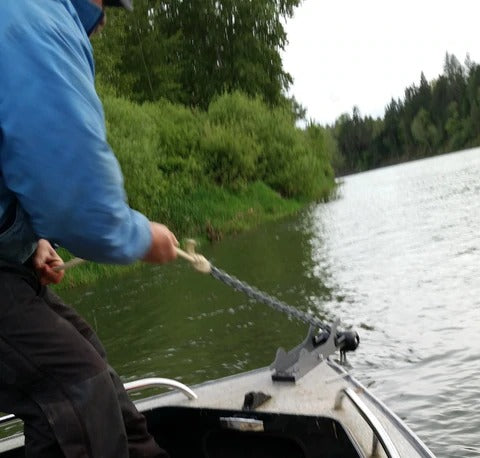 I love it! ...Thanks to Paul, Tom and all the staff at Anderson & Anderson Engineering for making such a great product.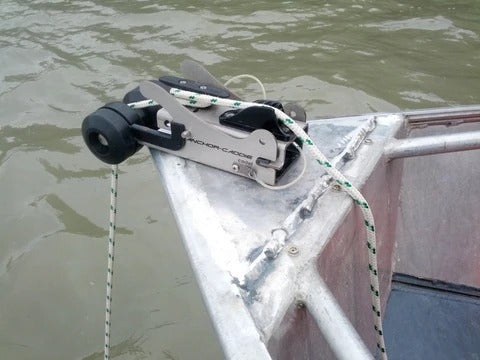 —Ron Hopp, Oregon City, OR