PRODUCT INFORMATION
Specifications/Dimensions
Videos
CUSTOMER REVIEWS
Q & A
PRODUCT INFORMATION
Introducing the Anchor Caddie "Anchor Rope Bag"!
 The first video shows our test results of the anchor rope bag and the video below that, gives instructions for setup and use of your anchor rope bag.
Made of Phifertex ® Vinyl coated polyester mesh, the standard for UV, mildew protection & durability in outdoor materials.
5 year No Nonsense guarantee. If it fails, we fix it or replace it, period!
Made in the USA, by people that actually use the product

(New)

Custom cleat with buoy attachment point to accommodate up to 5/8" rope
Industrial strength bonded polyester stitching
Brass grommet on bottom to tie rope to bag. Grommet will accommodate up to 5/8" rope
Bag closes by two crossing straps for conveniently closing the bag to keep the rope from paying out when you don't want it to
PRO
Holds approximately 700' of 3/8" or 500' of 1/2" rope.
Approximate size: 15" diameter by 20" high
Comes in 2 high visibility colors, Hi Vis Yellow & Orange. Vital when throwing your bag into the water. Lets you see it easily and everyone else knows it's there so they don't run it over.
*****Please note, the rope bag will not float. You must attach the appropriate size flotation device for your chosen bag and rope*****
Specifications/Dimensions
The rope capacity is based on supple solid braid nylon rope, so the capacity may vary depending on rope type and stiffness.
| | |
| --- | --- |
| Approximate Height | 20" |
| Approximate Width | 15" |
| Approximate Capacity | 500' of 1/2" Rope |
| | |
| Available Colors | Hi-Vis Yellow |
| | Hi-Vis Orange |
CUSTOMER REVIEWS
Q & A
What size bag would best handle 300' of 9/16 line?

Hi Richard,

You would want the PRO bag for that amount and size of rope.

Regards,
Paul Anderson

How many feet of 5/8" rope will the original and Pro hold?

Hi Dan,

I'm guestimating the Original will hold approximately 200 - 250 feet of 5/8" rope and the PRO, 300 - 350, maybe 400.

Depending on the stiffness and type of your rope, it may hold more or hold less, since not all rope is created equal.

I know that this is not a for sure answer but, what I know for sure, we will work with you until you have the right solution!

Thanks for the question!

Regards,
Paul Anderson
What our customers are saying!
Anchor Caddie is high quality products indeed! Hands down the best customer service I've ever dealt with and the shipping was crazy fast. Paul answered all my questions and made sure to only sell me what I needed for MY boat. I recommend Anchor Caddie to anyone looking for topnotch anchoring systems at a good price!
I had looked for some time for an anchor nest… and it fit the bill perfectly. I have used it many times now and I am really impressed with the setup. Just as impressive was the customer service I received from you on the order…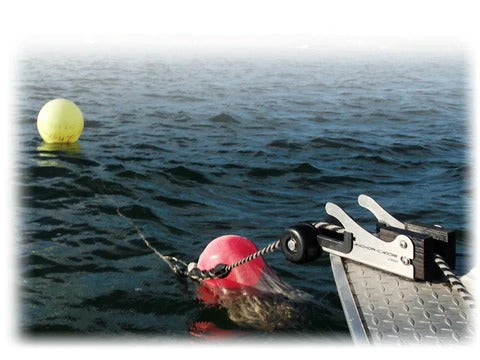 —Rod Ingram, Cornelius, OR
The anchor caddie is an awesome addition for our boat. It makes anchoring a breeze. Love the way it locks in place and allows us to travel rough water without the concern of the anchor banging around in the boat.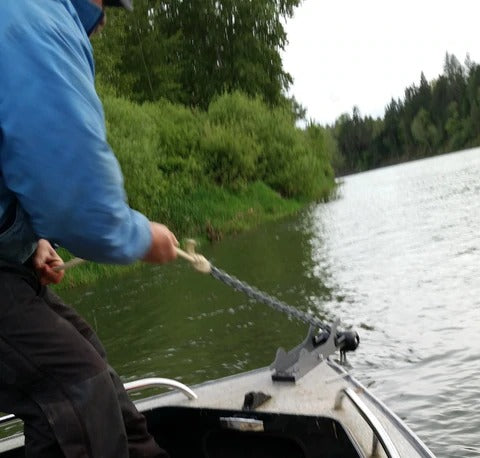 I love it! ...Thanks to Paul, Tom and all the staff at Anderson & Anderson Engineering for making such a great product.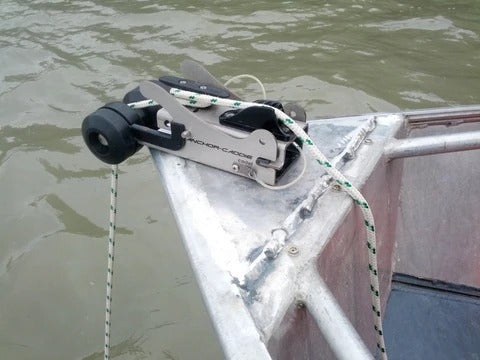 —Ron Hopp, Oregon City, OR