PRODUCT INFORMATION
CUSTOMER REVIEWS
Q & A
PRODUCT INFORMATION
Helps strengthen your bow by spreading the load more evenly under your Anchor Caddie anchor nest.
They are made of 1/4" thick, aircraft grade aluminum to last a lifetime.
Original & PRO, 3-1/2" x 9"
Cadet & Sport, 3-1/2" x 5-1/2"
Install this under your bow instead of washers. Can also be used to elevate your Anchor Caddie installation above any molding or trim you may have on your boat.
They are laser cut to match the hole pattern of your Anchor Caddie to make sure you have a proper, no muss, no fuss fit.
CUSTOMER REVIEWS
Q & A
My Duckworth boat has a stainless steel band on the Bow that sticks up about 3/8 ", can i use this plate as a small riser /spacer plat ?

Hi Patrick,

Yes you can, however our loadspreader plates are only 1/4" thick, so you would need 2 of them.

Regards,
Paul Anderson

What are the dimensions on the plate?

Hi Aldo,

The dimensions for the Original/PRO is 3-1/2" x 9". The Cadet/Max is 3-1/2" x 5-1/2".

I have also updated the product page with that information.

Regards,
Paul Anderson

Good Morning All, I have an order inbound for delivery tomorrow, but I live up in the mountians so a trip to the hardware store is about an 1.5 hr trip. What size bolts can I use with the load spreader plate? I would like to purchase them today. Thank you for your time. Tight Lines!! Charles

Charles,

I reccomend 5/16 stainless steel nuts and bolts.

Regards,

Paul Anderson
What our customers are saying!
Anchor Caddie is high quality products indeed! Hands down the best customer service I've ever dealt with and the shipping was crazy fast. Paul answered all my questions and made sure to only sell me what I needed for MY boat. I recommend Anchor Caddie to anyone looking for topnotch anchoring systems at a good price!
I had looked for some time for an anchor nest… and it fit the bill perfectly. I have used it many times now and I am really impressed with the setup. Just as impressive was the customer service I received from you on the order…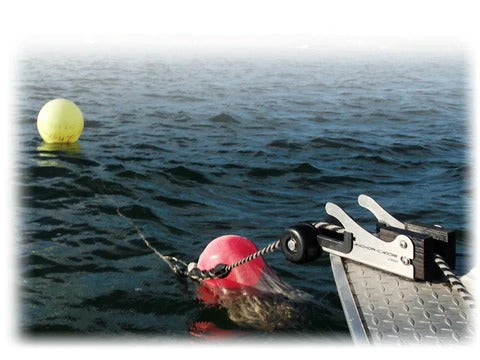 —Rod Ingram, Cornelius, OR
The anchor caddie is an awesome addition for our boat. It makes anchoring a breeze. Love the way it locks in place and allows us to travel rough water without the concern of the anchor banging around in the boat.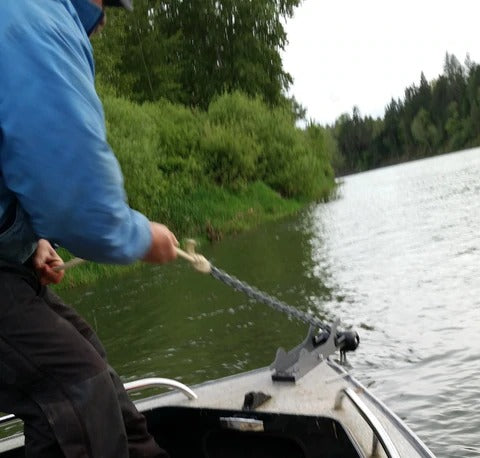 I love it! ...Thanks to Paul, Tom and all the staff at Anderson & Anderson Engineering for making such a great product.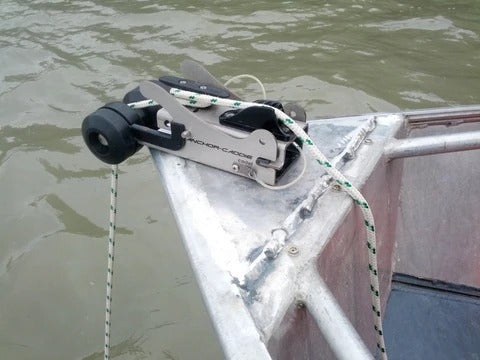 —Ron Hopp, Oregon City, OR