PRODUCT INFORMATION
CUSTOMER REVIEWS
Q & A
PRODUCT INFORMATION
Polyform's G Series boat fender has raised the bar for quality and appearance in utility fenders. Subscribing to the philosophy that quality does not have to cost more, we include ribs for extra strength, inflation valves for larger sizes and reinforced ropeholds for long-term durability. The versatile G Series fender comes in a variety of Polyform colors, enabling you to create the look you want for your boat.
Size: 5.5" x 19"
G3 size is designed for boats around the 20 foot range, but can be used on smaller boats.
G Series Features
Even wall thickness for maximum strength and durability
Molded -in ribs for strength and abrasion resistance
Reinforced ropeholds
Designed for use by trailered boats and in permanent protected moorings
Unique Polyform valve for years of service.
IMAGES OF ACTUAL COLORS MAY VARY
Despite every effort to accurately depict each product's color when reproduced, color differences may arise from color monitors and print capabilities. The screen images are intended as a guide only and should not be regarded as absolutely correct.
Q & A
What our customers are saying!
Anchor Caddie is high quality products indeed! Hands down the best customer service I've ever dealt with and the shipping was crazy fast. Paul answered all my questions and made sure to only sell me what I needed for MY boat. I recommend Anchor Caddie to anyone looking for topnotch anchoring systems at a good price!
I had looked for some time for an anchor nest… and it fit the bill perfectly. I have used it many times now and I am really impressed with the setup. Just as impressive was the customer service I received from you on the order…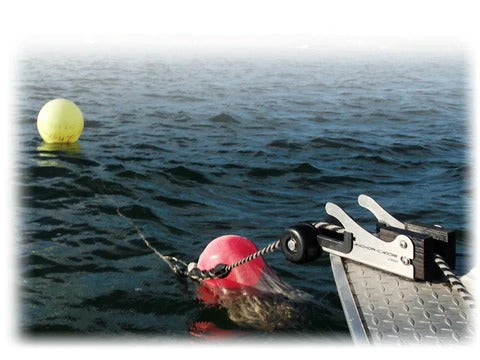 —Rod Ingram, Cornelius, OR
The anchor caddie is an awesome addition for our boat. It makes anchoring a breeze. Love the way it locks in place and allows us to travel rough water without the concern of the anchor banging around in the boat.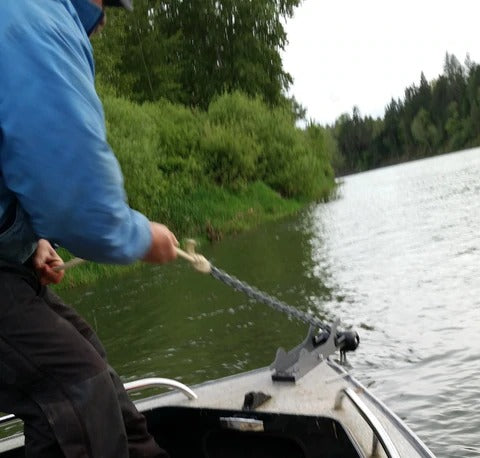 I love it! ...Thanks to Paul, Tom and all the staff at Anderson & Anderson Engineering for making such a great product.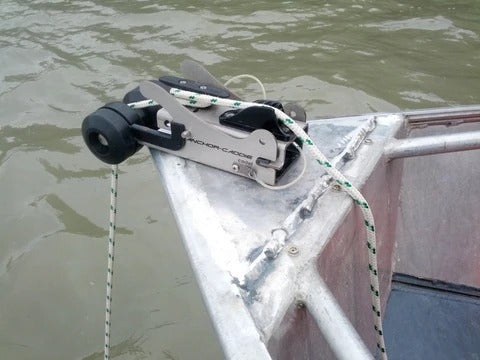 —Ron Hopp, Oregon City, OR