PRODUCT INFORMATION
Videos
CUSTOMER REVIEWS
Q & A
PRODUCT INFORMATION
The most common and complete puller system. The Anchor-Caddie Stainless Steel Anchor Puller and the Polyform A-2 Buoy Ball, the standard for pulling your anchor and has a buoyancy rating of 68lbs.

This system has all stainless steel hardware that you are accustomed to with the Anchor-Caddie product line.

The puller handles up to 1/2" rope and the ball will handle up to a 65lb anchor set up, including chain.

The buoy ball comes deflated for ease of shipping. you can get information on inflating and care at the Polyform website.
CUSTOMER REVIEWS
Q & A
Hi, I'm going to order one of your bags. I'd like to get the anchor puller. I have 5/8" rode. I was wondering if you have one that would accommodate that size. If not I'm sure the buoy could be used without your attachment. Thanks

Hi Hunter,

The puller will accommodate 5/8" rope, but it is maxing it out and if your rope is too stiff and has kinks in it, you may have a difficult time.

As far as using the buoy without a puller, unless I am not understanding what you are intending, I don't see what would keep the buoy in a static position like the puller is designed to do.

If you don't want to use the puller, you could go with the ring puller options that some other companies offer.

Thanks for the question!

Regards,
Paul Anderson

What circumferences do these come in?

Hi Mary,

The buoy ball that comes with it, is an A-2 Polyform and is approximately 15-1/2" in diameter and is the only size we carry. It has a buoyancy rating of about 68lbs and Polyform recommends that you only use about 25% of that rating, 51lbs.

Let me know if you have any more questions.

Regards,
Paul Anderson
What our customers are saying!
Anchor Caddie is high quality products indeed! Hands down the best customer service I've ever dealt with and the shipping was crazy fast. Paul answered all my questions and made sure to only sell me what I needed for MY boat. I recommend Anchor Caddie to anyone looking for topnotch anchoring systems at a good price!
I had looked for some time for an anchor nest… and it fit the bill perfectly. I have used it many times now and I am really impressed with the setup. Just as impressive was the customer service I received from you on the order…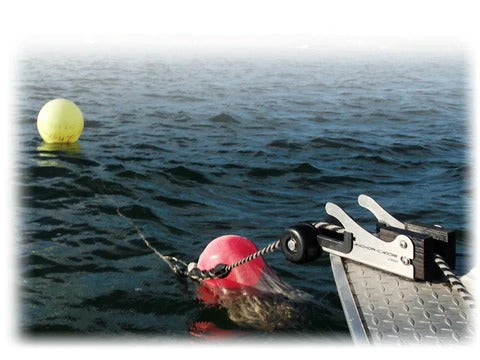 —Rod Ingram, Cornelius, OR
The anchor caddie is an awesome addition for our boat. It makes anchoring a breeze. Love the way it locks in place and allows us to travel rough water without the concern of the anchor banging around in the boat.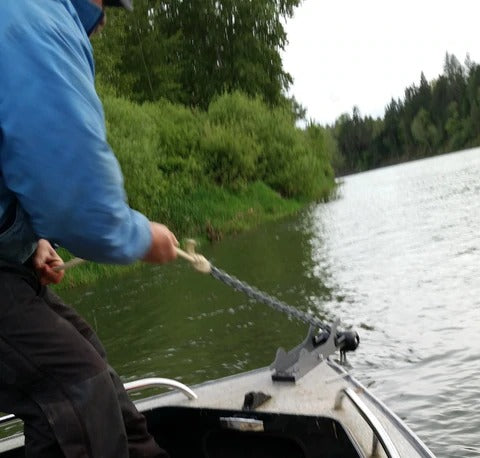 I love it! ...Thanks to Paul, Tom and all the staff at Anderson & Anderson Engineering for making such a great product.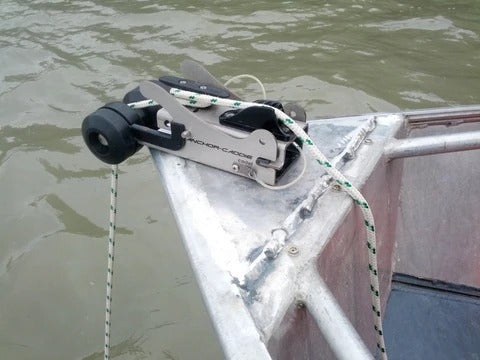 —Ron Hopp, Oregon City, OR